2016 Incidents
Jan
191
Feb
79
Mar
Apr
May
Jun
Jul
Aug
Sep
Oct
Nov
Dec
Total
270
Past Incidents
2014
2180
2015
2390
Total
4570
Web Counters
Website Visitors
Since
December 6, 2014

Visitors Today
Feb 12, 2016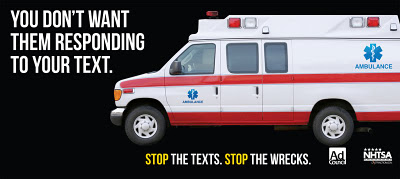 We're Collecting Stuffed Animals for The Maryland State Police

Chief Engineer Greg Whitman, February 11

The Maryland State Police Leonardtown Barrack's Stuffed Animal Drive is in full swing! Throughout the month of February, Hollywood Volunteer Rescue Squad is proud to help out Maryland's Finest as a drop-off site for stuffed animals. So far, the response has been overwhelming! Thank you to those who have already donated. If you haven't donated yet, there is still time! We will be collecting stuffed ... (Full Story & Photos)


Thank You to Everyone Who Participated In Tonight's Wine and Design Event

Chief Engineer Greg Whitman, January 29

Thank you to everyone who came out to have some fun at Hollywood Volunteer Rescue Squad's Wine and Design event tonight. It looks like everyone had a great time and did a fantastic job on their paintings!

If you missed out on this one, please keep checking this website and our Facebook page for future Wine and Design events we will be hosting!... (Full Story & Photos)

Congratulations

Asst. Chief Brandi Shymansky, January 07

Welcome to the newest member of the Hollywood Volunteer Rescue Squad family. Congratulations to EMT Kelley Bean and her husband Sean on the birth of their beautiful baby girl. Maci Ann was born January 6th at 2231 hours weighing 8lbs and 20 inches long. Mom and Maci are both doing well. Congratulations Kelley, Sean, Kristen, and Maddie!!!
Wine and Design at Hollywood Volunteer Rescue Squad

Chief Engineer Greg Whitman, January 05

The Hollywood Volunteer Rescue Squad will host a Wine and Design event at our station on Friday, January 29, 2016 beginning at 6:00PM. The cost is $45.00. Space is limited and tends to fill up quickly, so please use the link below to register. We look forward to seeing you there!... (Full Story & Photos)

Stuffed Animal Drive

Member at Large Dawn Moore, December 31

Hollywood Volunteer Rescue Squad is pleased to announce that the Maryland State Police Leonardtown Barrack has requested us to be one of the many local drop off sites for unwanted stuffed animals for the month of February. This event will begin February 1st 2016 and end February 29 2016. ... (Full Story & Photos)

Your feedback is important to us! Feel free to sign the guestbook.